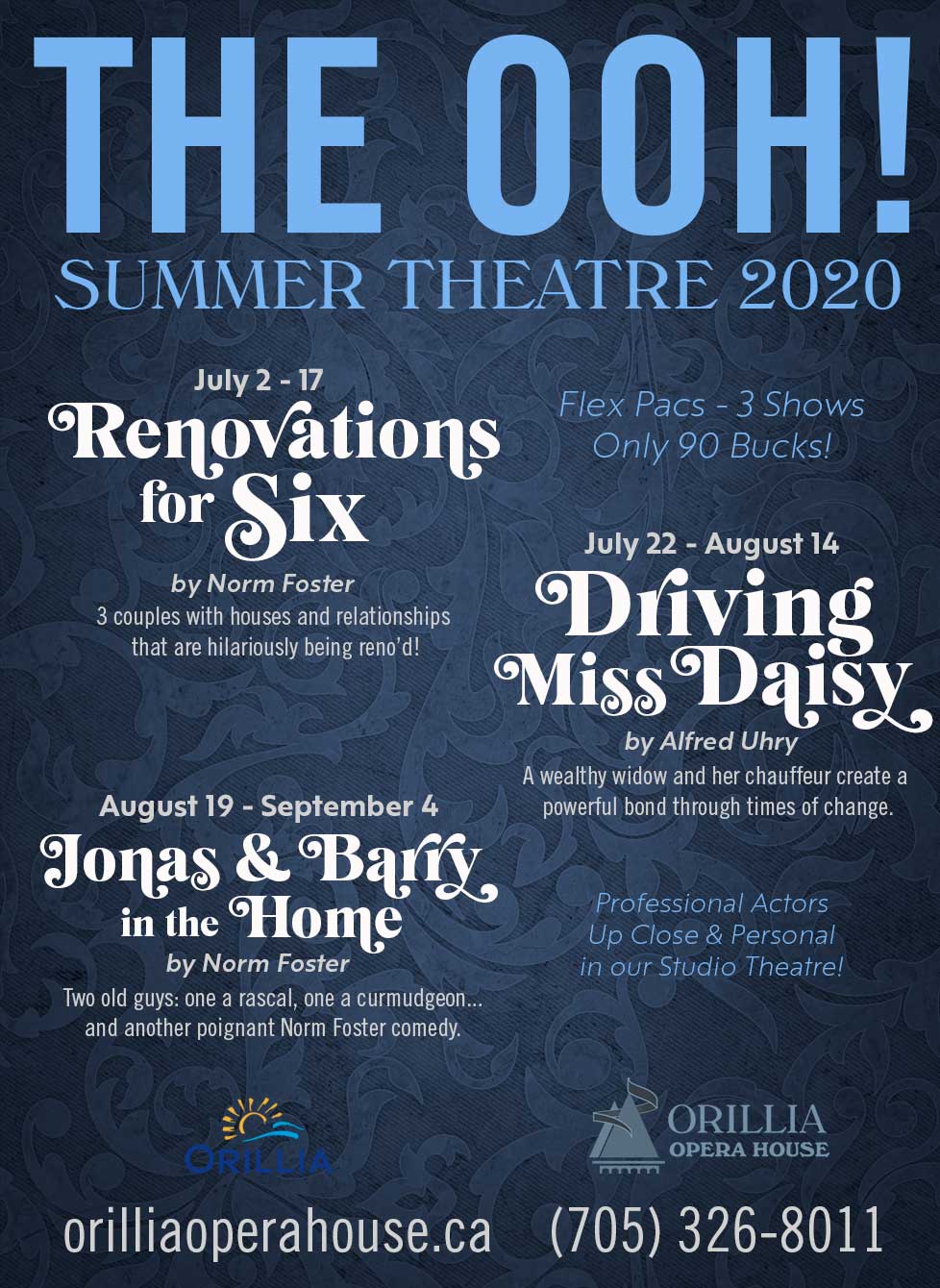 FLEX PACS AVAILABLE NOW!
CLICK HERE TO GET YOUR FLEX PAC
Now's the best time to get your Flex Pac for next season!
You get the savings now and simply book your seats closer to next summer...
3 Great Comedies - 1 Low Price!
Once again, we'll be presenting some of Canada's best actors, directors and designers right here at the Studio Theatre at the Orillia Opera House.
And you can lock-in at our 2018 prices -- less than 28 bucks a ticket!
$90.00 for a Flex Pac!
Visit our Box Office, or call (705) 326-8011 today!
---

The OOH engages professional artists under the terms of the Canadian Theatre Agreement (CTA) and/or the Independent Theatre Agreement.