Our 2023 Season is almost over but...2024 is just around the corner and our Flex Packs are on sale now.
A world premiere Norm Foster comedy, Moving In from July 5th to 22nd, Mark Crawford's amazing Bed & Breakfast from July 26th to August 12th and we close the season with another Norm Foster hit, Halfway There from August 16th to September 2nd.
Great theatre in the Sunshine City - it doesn't get any better!
Click Here to Book Flex Pac Online
Click Here to Book Single Tickets Online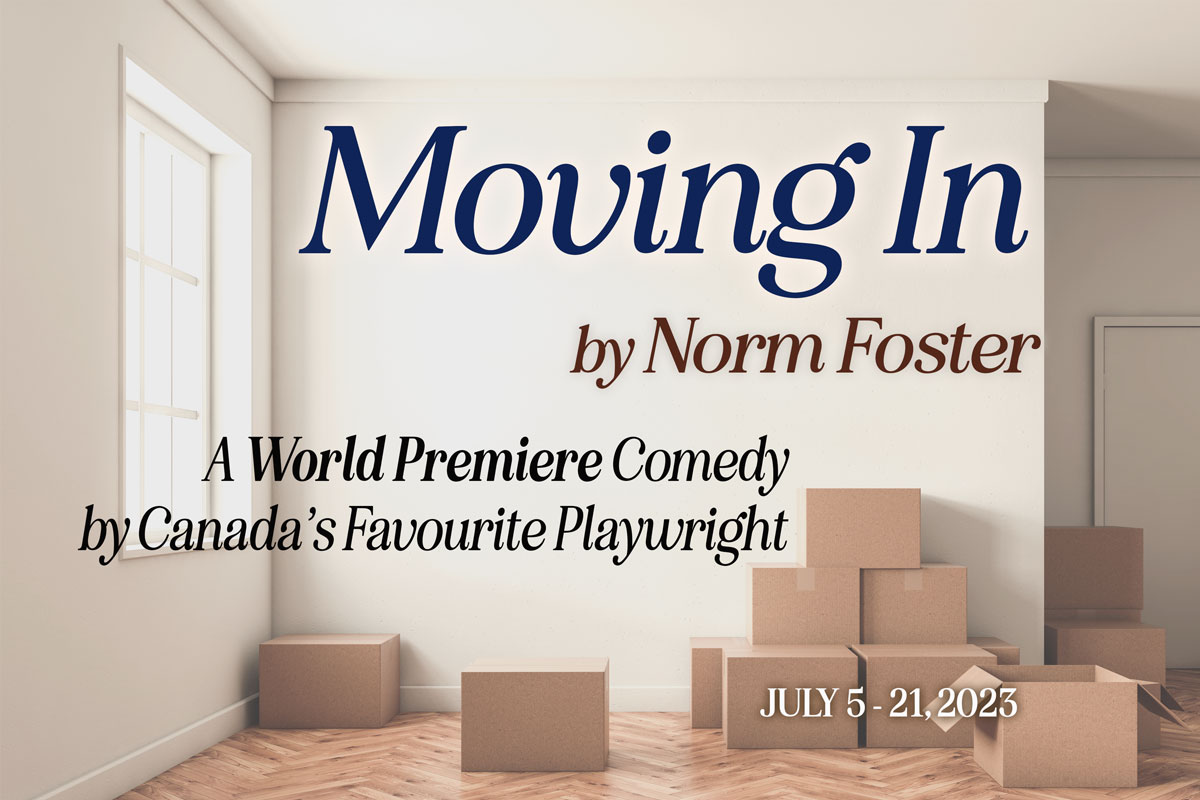 Mark and Gretchen, two fifty-something's, have decided to take the plunge and move in together. Mark's thirty-something son Brett, a rock drummer, is going to pitch in and 'help' with the move. Gretchen's grown daughter Rachel, a police officer, has flown a thousand miles to put a stop to her mother's madness. What can go wrong? Well, just about everything in this brand-new laughter-filled show by Canada's favourite playwright.
'One of the funniest writers of intelligent comedy in Canadian theatre today' – Calgary Herald
Review by Andrew Wagner-Chalazon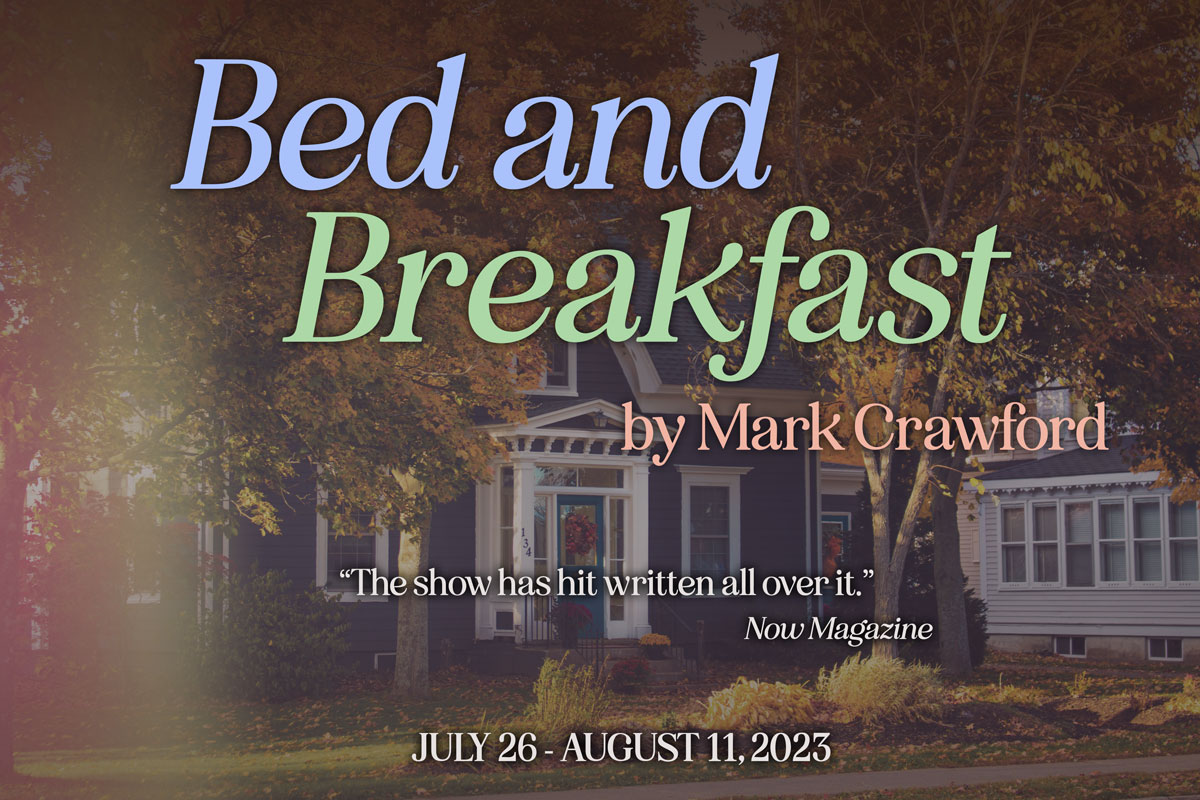 Brett and Drew want to move out of their tiny downtown condo and into a house, but they just lost their seventh bidding war in Toronto. When Brett's beloved Aunt Maggie dies, he unexpectedly inherits the historic family home in a quiet little tourist town. Unhappy with their careers and frustrated by life in the fast-paced city, the couple decides to make the move and start up a B & B. But when the guys face friction in their new community, they discover the simple life is more complicated than they thought…
Directed by Fiona Sauder, one of Canada's most exciting contemporary directors!

Review by Andrew Wagner-Chalazon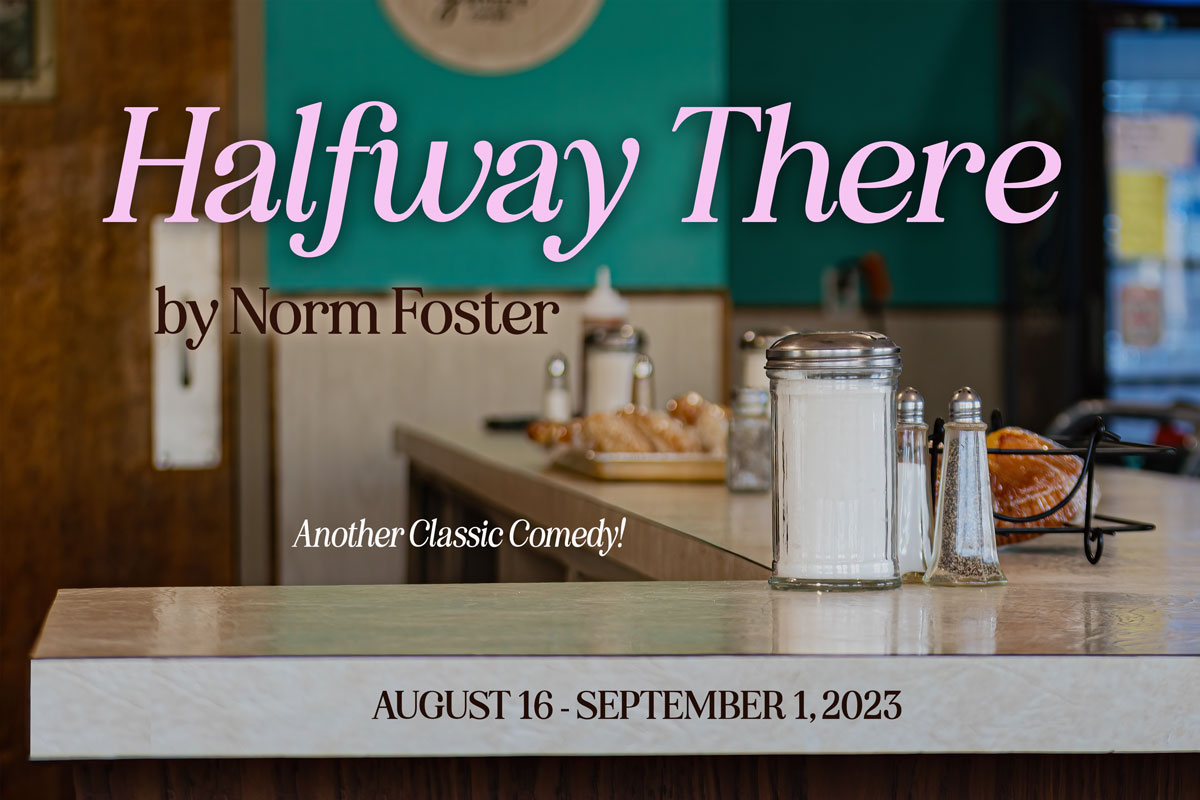 There's no such thing as a secret in Stewiacke, Nova Scotia. Not when the gossips meet for coffee every day at the local diner. Vi, Rita, Mary Ellen, and Janine are all as close as can be — and they know everybody's business. But when Sean, a heartbroken doctor, moves in to take a temporary job at the clinic, he tips the Maritime town (that's famous for being halfway between the North Pole and the equator) off its axis!
This hilarious story has wowed audiences across the country - and now its Orillia's turn!
"Loaded with his typically witty dialogue." - Joe Belanger, The London Free Press

Review by Andrew Wagner-Chalazon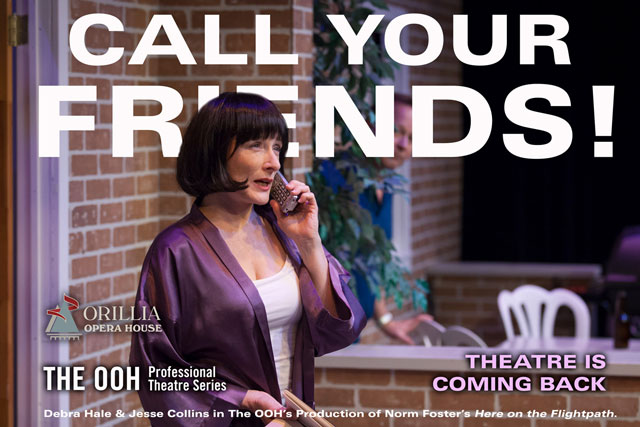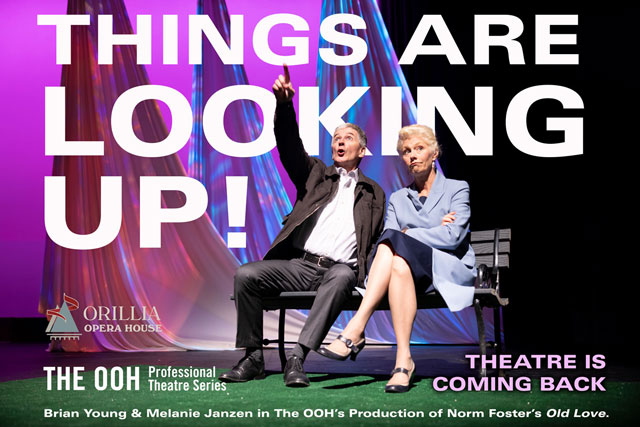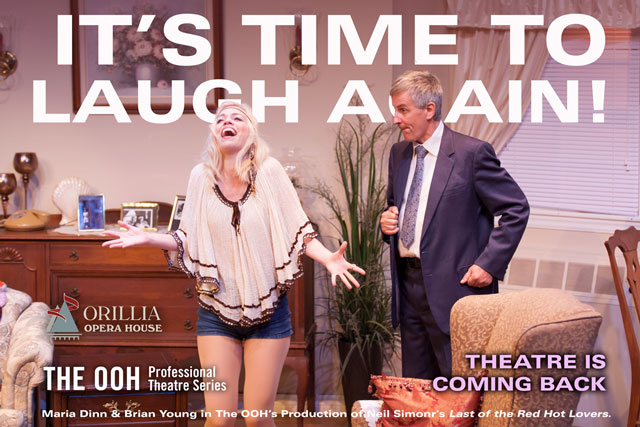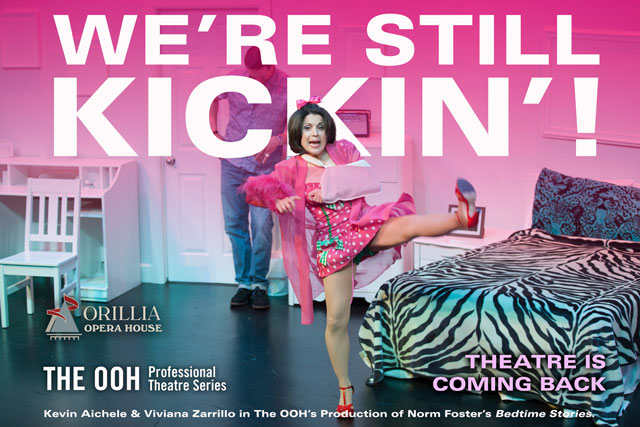 The OOH engages professional artists under the terms of the Canadian Theatre Agreement (CTA) and/or the Independent Theatre Agreement.